ERRIC / IRFC 2015
ORGANIZER

SPONSORS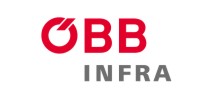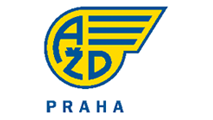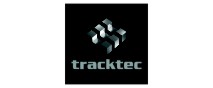 PROGRAM
On the second day, the two streams (IRFC and ERRIC) will run in parallel, delegates are free to choose their individual sessions from either stream.
Day 0, Tuesday, March 17, 2015
Day 1, Wednesday, March 18, 2015
08:30
Registration
10:00
Opening Ceremony
10:05
Welcome from the organizer OLTIS Group
Štefan Mestický
OLTIS Group
Czech Republic
10:10
Keynote speech from the European Commission
João Aguiar Machado
European Commission, DG Mobility and Transport
Belgium
10:20
Keynote speech from the Czech Minister of Transport
Dan Ťok
Ministry of Transport Czech Republic
Czech Republic
10:25
Keynote speech from the Latvian Presidency of the Council of the EU
Dins Merirands
Ministry of Transport
Latvia
10:30
Session 1 – Drivers of Railway Competitiveness
Miroslav Haltuf
Shift2Rail State Representative Group
Czech Republic
10:30
Drivers of Competitiveness: Safety and Interoperability
Josef Doppelbauer
ERA – European Railway Agency
France
10:45
International Scientific and Technological Cooperation in the Railway Industry: Current Trends and Prospects of Development
Vladimir Yakunin
UIC / RZD
Russia
11:00
Future Shape of ERRAC in Research and Innovation
Andy Doherty
ERRAC – European Rail Research Advisory Council / NetworkRail
United Kingdom
11:15
EU-Funded Rail Research - An Industry Point of View
Philippe Citroën
UNIFE – Association of the European Rail Industry
Belgium

Representing the European Rail Industry to the EU, EU-funded research has always been a core competence and priority for UNIFE. EU research funds have been crucial to the development of necessary technologies for the European rail system as well as keeping the EU Rail Industry competitive and a leader of the world market. From the work being carried out on ERTMS in the 90s to other major projects such as MODTRAIN, RAILENERGY, and TRIOTRAIN; UNIFE has played a central role as coordinator or participant in these projects—working to enlist the critical mass of our members necessary to innovate on important technological gaps in the rail system. Through UNIFE's significant experience in these many R&D projects, as well as looking at other transport modes to see how they were accessing EU funding for major research, five years ago UNIFE members embarked on preparing Shift2Rail—a major, system-wide, joint public-private undertaking aimed at eliciting a step change in rail technology. The adoption of this project in 2014 by the European Council in Parliament represents a major step forward for the rail sector in Europe. Following the creation of the Joint Undertaking, whose setup is ongoing, UNIFE and the Shift2Rail promoting companies went about preparing proposals for the Shift2Rail "lighthouse projects," (ROLL2RAIL, IN2RAIL, IT2RAIL) whose results will jump start the work of Shift2Rail. This presentation will give a more detailed overview of the history of EU-funded rail research and its importance to the development of the industry, as well as a more detailed look into the recently approved Shift2Rail lighthouse projects that will feed into the Shift2Rail research activities.

11:30
Four Pillars of Rail Research and Development
Jean-Pierre Loubinoux
UIC – International Union of Railways
France
11:45
Role of CER in the Process of the Liberalization
Libor Lochman
CER – Community of European Railway and Infrastructure Companies
Belgium

Rail market opening – how to make it beneficial for the sector? The railway market is open for all freight and international passenger services. In spite of that the market share of railway services vis-à-vis the other modes is stagnating if not declining. It is obvious that there are other framework conditions must be put in place in order to achieve the very much needed rail share growth: being it the infrastructure financing, removal of technical and administrative barriers or fair intermodal regulation.


12:00
Lunch
14:00
Session 2 – Shift2Rail Joint Undertaking
Josef Doppelbauer
ERA – European Railway Agency
France
14:00
The History of the SHIFT2RAIL Initiative
Giorgio Travaini
UNIFE - Association of the European Rail Industry
Belgium

Following more than a decade of fruitful cooperation with the EU in Rail R&D, the Shift2Rail journey started in 2009 when key European Rail sector players, under the coordination of UNIFE – the European rail Industry, began investigating a policy instrument that could facilitate a step change for the European rail system. The results were then presented to the European Commission.
The companies supporting Shift2Rail underlined that maintaining the status quo for rail research in Europe was not an option. European leadership of the global rail market could only be maintained if a critical mass of committed EU industry joined forces to develop innovative, high-capacity, and high-quality products.
Capitalising on the previous success of the rail sector in EU-funded collaborative research projects since the mid-1990s, Shift2Rail was the natural evolution from EU industrial research cooperation in Horizon 2020. It was clear as well that in order to meet the ambitious goals of EU transport policy and climate change, a massive coordinated investment in rail research was necessary.
In order to build consensus and achieve the creation of Shift2Rail, there were many stepping stones along the way that will be described with this presentation.

14:15
Shift2Rail – Challenges and Possibilities
Dins Merirands
Ministry of Transport
Latvia
14:30
The Importance of Cooperation in SHIFT2RAIL
Josef Doppelbauer
ERA – European Railway Agency
France
14:45
Rail Research Vision in the Future; European Commission
Keir Fitch
European Commission, DG Mobility and Transport
Belgium
15:00
The Rail Operating Community, Innovation and the future European Railway System
Simon Fletcher
UIC – International Union of Railways
France
15:15
Support of Shift2Rail as a Tool for Applied Research
Arnošt Marks
Office of the Government of the Czech Republic
Czech Republic
15:30
The Role of the Ministry in Support of Czech Companies' Involvement in the JTI
Petr Mlsna
Ministry of Education, Youth and Sports
Czech Republic
15:45
Position of the SRG in the S2R JU
Miroslav Haltuf
Shift2Rail State Representative Group
Czech Republic

Shift2Rail Joint Undertaking (JU) State Representative Group (SRG) is one of the advisory bodies in the Joint Undertaking. The presentation describes the position of SRG within the Joint Undertaking, the role of SRG in the governance of Shift2Rail. On the other hand, SRG is related to the national policies development in research, innovation and implementation of the results of projects through their members. Czech national strategy of Shift2Rail activities will be presented. Last, but not least, the importance of cooperation in R&D activities will be introduced.

16:00
Coffee Break
16:30
Session 3 – Strategic Challenges for Railway Sector
Simon Fletcher
UIC – International Union of Railways
France
16:30
On Challenges Faced by Research Organisations in Ensuring Increase in Competitiveness of Rail Transport
Boris Lapidus
UIC-IRRB – International Rail Research Board
France
16:45
New Opportunities for SMEs in the EU Railway Sector
Miroslav Fukan
OLTIS Group / UNIFE
Czech Republic

Small and Medium sized enterprises (SMEs) are increasingly at the heart of EU political and financial initiatives.
1. New European SME Policy (2015-2020), Small Business Act (SBA)
2. The UNIFE SME Committee, SBA –UNIFE Position Paper
3. EU Instruments for SMEs:
A. EFSI - The Junker's Investment Plan
B. Horizon 2020
a) Shift2Rail
b) SME instrument
C. CEF – The Connecting Europe Facility
D. COSME- Programme for Competitiveness of Enterprises and SMEs (2014-2020)
E. ERDF European Regional Development Fund
4. Difficulties and obstacles for SMEs in funding from instruments
5. The way to success for SMEs

17:00
The Role of Research and Innovation in the Context of Competitiveness and Interoperability in the View of ÖBB
Johann Pluy
ÖBB-Infrastruktur
Austria

An interoperable european railway system is a requirement for international railway transportation and the challenge of national infrastructure managers to fullfill the guidelines and rules to create easy acces for railway undertakings. The ÖBB-Infrastruktur AG as the Austrian infrastructure manager is one of the pioneers in Europe and deals with projects in ETCS, GSM-R and Energy Metering in a new way of thinking. In addition to that the ÖBB-Infrastruktur AG deals also in a role of a service provider with that topics and invest in R&D.

17:15
Disrupting the Rail Status Quo
Leoš Novotný
LEO Express
Czech Republic

The presentation deals with rail transport operation, namely in the context of state railways contra private carriers. A private carrier represents a competition and also innovation for the monopolized state branch and brings about progress in the given field. We see the future of the whole transport in public transport. The presentation also gives an overview of our activity on the market (present situation and future plans) and of the service we provide.

17:30
GNSS – Responding to Railway Needs for Safety, Efficiency and Sustainability
Daniel Lopour
GSA – European GNSS Agency
Czech Republic

Development of a new generation of global navigation satellite system (GNSS) opens to Europe more possibilities for industrial development. Galileo using the latest technologies open the doors of a new era of navigation services with high accuracy position information, with better coverage and reliability and increased resistance to interference. EGNOS (European Geostationary Navigation Overlay Service) is the first specific achievement of satellite navigation in Europe. It already provides valuable assistance in expanding and improving services based on GPS via geostationary satellites. EGNOS allows you to use GPS for important applications critical to safety, such as guiding aircraft during landing approaches, vessels navigating in narrow canals and ports. What are the possibilities of accurate and quality satellite navigation in the rail industry?

17:45
Risks and Opportunities for Rail Freight
Hans Ring
Trafikverket
Sweden

Taking the perspective of prosperous business in logistical terms linking up to the development of the overall transport system
The effects of the finical crisis is still visible in the transport sector. Less demand means less production and thus less transportation in many areas around the globe.
However, there are underlying trends that will have an impact on transport business, trends that will still be around even after the financial crisis will be over.
There are significant risks for rail freight. But, on the other hand the opportunities are much greater provided rail freight business identify what needs to be taken into account and act accordingly.

18:00
End of Day 1
Day 2, March 19, 2015
IRFC – International Rail Freight Conference
08:30
Registration
09:30
Euro-Asian Land-Bridge I
Miroslav Fukan
OLTIS Group / UNIFE
Czech Republic
09:30
UIC Role of Making Rail Freight More Attractive, Competitive and Reliable
Hans-Günther Kersten
UIC – International Union of Railways
France

Although specific geographical contexts may vary between regions and countries, the daily increase in transport demand caused by growing world trade is impacting worldwide logistics.
Rail freight is increasingly integrated into the global transport's supply chain and in logistics solutions.
Through a variety of initiatives UIC is promoting the development of rail freight transport in order to simplify and accelerate the processes and at the same time to guarantee the highest safety standard.
The overall objectives of the UIC Freight Department and its Forum, as set by its members, are to:
• Contribute towards improving the revenues of members and the competitiveness of their international products and services
• Reduce member costs by harmonising international business, operational and information processes
• Be the major facilitator and neutral manager of multilateral cooperation for members through specific and targeted projects and activities
• Organise knowledge transfer among members and from other industries with benchmarking, workshops, conferences
• Generate new knowledge by conducting or participating in research projects.
In this context, the key issues are:
• Interoperability and cooperation in terms of technology, harmonisation of procedures and operations, creating railway standards
• Productivity issues such as capacity optimisation in terms of resource planning and maximal technical performance
• Innovation in order to streamline and reduce costs of operations in rail freight transport.

09:45
CIT Legal Framework for Eurasian Rail Freight Transportation
Cesare Brand
CIT – International Rail Transport Committee
Switzerland

During several last decades freight traffic by rail between the countries of the European Union and their Eastern neighbours received an enormous potential, which still has to be realised. Until today East-West and West-East freight traffic must cross an invisible frontier because of the existence of two different legal regimes: Europe applies the CIM Uniform Rules, while Russia and Asia apply the SMGS Convention. The existence of these legal hurdles leads to interruption of movement, entailing delays, additional costs and administrative burdens.
The CIT as an international association mainly of railway undertakings was created in 1902 and for many years is active in the sphere of cross-border international rail transportation. Although the main area of CIT's work is practical implementation of the COTIF – the Convention on International Rail Traffic, it has been also actively working towards the creation of the uniform international rail transport law. A lot has been achieved, such as the Common Consignment Note CIM/SMGS, the General Terms and Conditions for Eurasian Rail Carriage or the Formal Report CIM/SMGS for a standardized procedure for claims handling. A lot more still can be done to ensure fast and reliable rail transportation of goods and passengers with clear-cut coherent rights and obligations for all participants of the transportation process.
A much more ambitious project - the creation of a uniform body of law for freight traffic by rail between Europe and Asia is being actively pursued by the GS CIT in cooperation with the UNECE. A Political Declaration on Euroasian Rail Transport Law was signed in February 2013 by 37 representatives of the participating countries, which undertook a commitment to officially start activities on harmonization of rail transport law within the UN framework. In addition, it invites all interested railway freight companies, other stakeholders and international railway organization to develop interim standard rules for Euroasian rail transport contracts. Thus, activities of the GS CIT and its partners for elaboration of the GTC EurAsia apart from the existing industry support have now gained strong political support, which speaks for the promising future of the Eurasian transcontinental rail transport.

10:00
Mutually-Beneficial Cooperation Facilitating Railway Transport between Europe and Asia
Dong Jianmin
OSJD – Organisation for Cooperation between Railways
China

1.The main activity of OSJD in 2014
a). Plan and develop OSJD's railway transport corridors;
b). Facilitate border crossing for the passenger and freight railway traffic;
c).Promote more widespread implementation of CIM/SMGS Consignment Note for transportation on the railway network;
d). Improve the transport regulations: revision of SMGS and Manual to SMGS and so on;
2. Issues and initiatives
Railway compared with other modes of transport has a unique comparative advantage, to further enhance the competitiveness of rail and promote the development of the Eurasian railway transport,propose:
a) The overall planning of the Eurasian railway corridors, increase the channel capacity;
b) Promote international rail transport passing facilitation, Promote modern information technology, achieve the interconnection and share with each other;
c) Various countries increase coordination of efforts in railway system, create a unified brand Eurasian railway trains together;
d) Enhance the competitiveness of rail transport relative to sea and air transport;
e) Strengthen cooperation in the area of organization of goods in the empty train direction, in order to reduce costs and improve competitiveness of rail transport.

10:30
Coffee Break
11:00
Euro-Asian Land-Bridge II
Tomáš Kroča
OLTIS Group
Czech Republic
11:00
Railroad Logistics between East and West
Aleksandra Röhricht
ERMEFRET
Germany
11:15
Future Development Connecting 1435 and 1520 Railway Networks
Alberto Grisone
Hupac Intermodal
Switzerland

A short introduction of the Company Hupac, its activity business model and network.
Necessity to increase the productivity of the railway own assets, in order to be ready for the challenge of intermodality as a solution for connecting 1,435 mm and 1,520 mm railway networks.
Outlook over the future possibilities of development – what are the needs and success factors to be competitive versus the different transport modalities.
New infrastructures: the harmonization of rules is and essential success factor for a positive future development connecting 1,435 mm and 4,520 mm railway networks.

11:30
Development of Transit Transport between Europe and China in the Context of 3PL-4PL Logistics
Lilia Krutonog
Rail Cargo Logistics
Czech Republic
11:45
Common Consignment note CIM/SMGS – Experience and Practical Use in ČD Cargo
Michal Vítěz
ČD Cargo
Czech Republic
12:00
Lunch
13:30
Development of Rail Freight Market and Inter-Modal Logistics
Olaf Krüger
IBS – Community of European Rail Forwarders
Germany
13:30
Future for the Single Wagonload Traffic in Europe
Olaf Krüger
IBS – Community of European Rail Forwarders
Germany

The wagonload traffic is losing market shares in the European freight traffic. This development is mainly caused by:
• Reduced competitiveness
• Insufficient corridor solutions
• Closing of many rail sidings in the last years
• State railways are only limited interested to continue with this business field
The presentation will show, that in many corridors also in the business with CIS and Central Asia private operators can overtake the target to organize this rail service.
Mixed trains (wagon/intermodal), corridor-trains without national barriers and cooperation to bundle the loads to trains are future options to re-organize this rail product.

13:50
Controlling Systems Based on GNSS as a Basis for the Development of Rail Logistics
Efim Rozenberg
NIIAS – Scientific Research and Design Institute for Information Technology, Automation and Commun.
Russia

Contemporary situation and problems of rail freight development. The application field and the advantages of usage of GNSS and satellite technologies in Rail transportation. Possibilities of optimization of Rail freight with the use of GNSS in management systems and providing train traffic security. The experience of Russian Railways and contemporary (or modern) trends and technological solutions in other countries

14:10
Transport of Food Products in Refrigerated Wagons Using Ozone
Konstantin Kim
University of St. Petersburg
Russia

During the transportation of the nutritional products in the wagon refrigerators with the use of ozone, the quality and nutritional value of the products, actually, remain in the initial level and the loss of the product is near to zero. Ozone is the most powerful antimicrobial agent. Ozone may be converted to oxygen; ozone disinfection does not require subsequent treatment like flushing or degassing products in the special premises; ozone is more effective than traditional disinfectant; ozone has strong deodorizing effect; the technologies of usage of ozone are ecologically pure, it is just needed air or oxygen and electricity for the generation of the ozone; the transportation and the preservation of the reagents are excluded during the usage of the ozone.

14:25
Standardisation and Road-Rail International/Combined Transport
Ralf-Charley Schultze
UIRR – International Union for Road-Rail Combined Transport
Belgium

The industry association's role in standardisation within Road-Rail Combined Transport:
- development/updates
- dissemination/implementation
- support/operation
- monitoring/reporting

1. Technical and process standardisation
1.1 CEN (EN standards)
1.2 ERA (TSIs)
1.3 UIC (leaflets)
1.4 Industry best-practice

2. Legal standardisation
2.1 OTIF (COTIF, CIV, CIM) and CIT
2.2 EU law (railway legislation, rail freight corridors, Directive 92/106)
2.3 ERA (register of national rules)
2.4 UIRR (General Terms and Conditions)

14:45
Comprehensive IT Solution for Inland Container Terminals
Tomáš Kroča
OLTIS Group
Czech Republic

The information system KONTI is a comprehensive solution for a logistic centre of intermodal transport. The functional scope can be adjusted up to customer's processes and needs.
Container terminal processes
Product characteristics
Key functionalities
Examples of implementation

15:00
Environmental Assessment of Terminal – Eliminating Black Wholes and Identify Hot Spots
Lars Deiterding
HaCon
Germany

"Terminals as part of sustainable and competitive intermodal transport chains need to be energy efficient and "green". The ITEC is the first tool which allows a real analysis of the detailed energy use and greenhouse gas (GHG) performance, and to detect by its process oriented approach hot spots and main improvement fields. It facilitates a more realistic calculation of GHG for transport chains and allows a greening oriented development and funding of new or extended terminals.

15:15
Combined Transport of the Czech Republic - Kazakhstan and China since 2013 and Outlook for the Next Period
Jaroslav Novák
University of Pardubice
Czech Republic

The lecture mainly addresses the transport in integrated container trains within Czech Republic-Asia-Czech Republic relations. After furnishing the latest information about the current railway network of the Czech Republic and combined transport infrastructure in the Czech Republic, the attention is paid to the development of combined transport in the Czech Republic in 2013 (results for 2014 are not yet available). The focus of the presentation is to provide professionals with the current state of transportation in the integrated container trains between the Czech Republic and Kazakhstan, and between China and the Czech Republic. The relation between the Czech Republic and Kazakhstan includes 4 regular container lines, one to the Czech Republic and three to Kazakhstan. The relation between China and the Czech Republic includes two regular container lines. All container lines are operated solely through the railway network except for one line from China using maritime transport from China to the port of Piraeus; from Piraeus to the Czech Republic, the container shipments are transported via integrated container trains. The presentation describes individual lines including the prerequisites for increasing the volume of shipments. Regarding shipments from China, attention is also paid to the history of transportation to the Czech Republic and transportation directions within China-Europe relations. The lecture will also acquaint professional public with experiences resulting from the China-Czech Republic transports, both advantages and disadvantages.

15:30
Coffee Break
16:00
Technical Support for Rail Freight Business
Ján Simčo
ZSSK Cargo
Slovakia
16:00
Rail Freight Transport in Slovakia and the Position of ZSSK CARGO Regarding Rail Freight Services within the CEEC including Interface 1520/1435
Ján Simčo
ZSSK Cargo
Slovakia

ZSSK CARGO is a leader rail freight operator in Slovakia. Has a majority market share on rail transportation and on the Ukraine and Slovak border with transhipment and re-pumping facilities (interface 1435/1520 mm).
World financial and economic crisis has (in the end of 2008 and 2009) has a strong impact to the company transport volumes and revenues. Year to year decline in transport performance and income achieved more than 30%. Due to high dependency of rail sector to metallurgy and petrochemical industry in Slovakia the company was strongly affected for the last five years with and slowly refreshing transport demand and internal cost driven approach improved its economic situation.
In 2012 the company exclusive stockholder has decided to restart the company from a negative situation with defining the restructuring plan consisting of three major steps: 1 sale and leaseback transaction with the company wagon fleet, 2 decreasing infrastructure charges for freight users in Slovakia and 3 setting the company development plan 2020 for sustainable competitiveness and profitability.
In fully liberalized market the company has an ambition to decline its debt and to start modernization of its assets and to renew its staff to be competitive with road transportation and to be more active on the international markets, i.e. Central and Eastern European market.

16:15
Overcome the Technical Obstacles in International Rail Freight, When Changing Different Gauges
Werner Bach
DB Schenker
Germany

Mr. Bach reports in a review to his presentation from IRFC 2013 the result of the common UIC-OSJD project concerning a survey of an Automatic Gauge Changover System (AGCS). He describes the different working packages and the possibilities how to solve the obstacles and he will present a tool to calculate the costs and benefit of the use of an AGCS.

16:30
ČD Cargo on the way to Electronic Consignment Note
Petr Červinka
ČD Cargo
Czech Republic

Presentation will describe targets and technology for paper-less transports at CD Cargo including customer involvement. It will cover data exchange with partner forwarders, both bilateral and via the ORFEUS system, as pre-condition to abandon paper documents in international transports. It will also address overview of the situation in Europe and bottlenecks of collaboration at borders between COTIF and SMGS.

16:45
The Role of a Modern Energy Supplier in Europe
Michael Bares
ÖBB-Infrastruktur
Austria

Cross-Border traffic, European data exchange, Liberalisation and new European regulations are the main topics European railway companies has to deal with nowadays. In order to manage such issues for customers the role of an modern energy supplier has to change from an regional energy supplier to an European Energy Service Provider. The ÖBB-Infrastruktur AG has managed to meet this needs and offer a dynamic and customized service program.

17:00
TAF/TAP TSI – Tools for Liberalization Railway in Practice
Marek Neustadt
OLTIS Group
Czech Republic

This presentation describes Directives TSI TAF and TAP and their importance for mutual communication between RU and IM. Contribution to the conference describes the most important parts of TSI TAF and TAP which must every company implement. On the end of the presentation benefits and difficulties of implementation process are showed from author point of view.

17:15
Railway Business Developments and International Projects in Turkey
Hacer Uyarlar
UTİKAD - Association of International Forwarding and Logistics Service Providers
Turkey
17:30
Supporting Combined Freight Transport Interoperability through the Development of Integrated ICT Platforms
Athanasios Ziliaskopoulos
TRAINOSE S.A.
Greece

Paper aims in presenting the integrated ICT platforms TRAINOSE S.A. uses as an interoperable solution in cases of combined freight transport
The first system to be presented is an integrated platform called "Intermodal Cargo Shuttle" (ICS) which is used for managing orders for door to door container transportation between Athens and Thessaloniki metropolitan areas in cooperation with road transport companies.
The second case is an integrated port-rail visibility platform which is developed under the Interreg MED project "FUTUREMED "and is currently under pilot operation. This specific platform, supports information exchange among all different actors involved (rail operator, port authority, shipping agents/freight forwarders etc) ensuring end-to-end supply chain visibility and it is a transferable ICT solution for inter-communication between a port and a railway company. Extension to include bulk transportation is under development and key parameters to optimize the total supply chain have been included.
Such ICT solutions increase visibility of supply chain and highlight opportunities for win win key players cooperation in Southeastern Europe mega region. Moreover focus on optimization of door to door combined freight transport, supports lean and just in time solutions, allowing for further business development.

17:45
End of Day 2
ERRIC – European Rail Research & Innovation Conf.
09:00
European Railway Research
Petr Kroča
OLTIS Group
Czech Republic
09:00
Railway Research and Innovation Funding Opportunities
Petr Kroča
OLTIS Group
Czech Republic

This first presentation of the second "European Rail Research & Innovation Conference" day will summarize some of important topics, key challenges and facts from the first conference day. The next part will bring, beside organization issues, information on what can be expected during this tough conference program of the second day, divided into two parallel conferences. Not so much known instruments for funding the railway research and development such EUREKA and EUROSTARS (not part of Horizon 2020 and Shift2Rail) will be introduced in the final part of this presentation, with optimistic outlook for the future of international cooperation in railway research and innovations.

09:10
Synergies between the Transport Component of Horizon 2020 and the Cohesion Policy 2014-2020
Václav Fencl
National Technology Platform for Road Transport
Czech Republic

The paper is presenting some outcomes of the report on the synergies between the transport challenge of Horizon 2020 and the cohesion policy 2014–2020 that investigated new approaches to improve the use of EU resources for stimulating transport research, development and innovation in Europe. The report has been produced by the Seventh Framework Programme for Research and Technological Development Transport Programme Committee working group.

Its main focus has been to enhance exploitation of synergies between the research framework programme Horizon 2020 and the cohesion policy funds — called European Structural and Investment Funds — to multiply the potential and impact of EU resources in terms of research and innovation.

With the purpose of raising awareness on existing funding sources and on the importance of exploring synergies, the report has analysed past approaches under the EU Seventh Framework Programme for Research and Technological Development and suggested ways to improve exploitation of transport research and innovation funding opportunities, by combining Horizon 2020 and ESI Funds, within the current programming period 2014–2020. This opportunity is supported by the increased flexibility of both programmes and must be implemented in a framework of coherent programming, common prioritisation and strategic policy coordination.

The analysis has been based on the knowledge, experience and reflection of the FP7 Transport Programme Committee working group experts and experiences of national authorities, that provided an insight on the perceived barriers and drivers for synergies, as well as an indication on transport research and innovation sectors where synergies could be further exploited.

09:20
Interconnection H2020 and Shift2Rail
Martin Pichl
Ministry of Transport
Czech Republic
09:30
IT Solutions for Attractive Railway Services (Passenger)
Tom Jones
Amadeus IT Group
Spain
09:30
Creating a Framework for Multimodal Passenger Information – DB Views
Rütger Fenkes
Deutsche Bahn
Germany

"DB is Europe's biggest transport group with over 300,000 staff globally and a turnover of approx. 40 bn. €. To enhance mobility at the origin and destination of a travel chain, DB offers solutions for seamless door-to-door journeys. Serving a home market in the heart of the EU with over 70 Public Transport Authorities in Germany, DB is experienced in integrating mobility services.
With the emergence of new technologies, new opportunities for providing passenger information arise. The customer interface is just a small part of these technologies; Behind the scenes, a lot of complexity needs to be managed, involving other modes, operators, technologies etc. In the context of Shift2Rail, DB proposes two projects to set the technical basis for improved European, intermodal real-time passenger information."

09:40
Business Analytics for Rail and Public Transports Operators
Amedeo Pata
Selex ES
Italy

The Business Analytics framework concepts for Shift2Rail will be presented, in order to allow the operators to adapt their transport environment and services with greater accuracy by listening to traveller's feedback, thus contributing to the ease and seamlessness of the customer's travel experience. Integration with Social Networks will be a valuable source of traveller's feedback. The Business Analytics Framework uses 'big data' technologies to access the 'web of transportation things' through the Interoperability framework and leverage the data published by the multimodal services to generate analytical insights, (e.g. service disruptions risk) tailored on demand to multiple consumers. The created analytical data sets are -in turn- semantically annotated and published back to the 'web of transportation things' thus contributing to its enrichment. Selected analytics can also be the basis for sales and marketing department tools for building end to end integated offering and dashboarding, tailored to user experience and service demand.

09:50
OLTIS Group Participation in S2R IP4 – IT Solutions for Attractive Railway Services
Petr Buchníček
OLTIS Group
Czech Republic

At the time of growing demands on population mobility, increasing the attractiveness of transport systems while maintaining the effectiveness of their operation is a prerequisite for ensuring the sustainable development of public transport. Nowadays, it is necessary to take the increasing demand for travel comfort into consideration. The travel comfort shall be improved through the development of information systems together with an emphasis on strengthening multimodality.
OLTIS Group as an innovator and provider of IT support for rail passenger transport meets the requirements for the development of such information systems. The paper defines the scope of OLTIS Group's contribution to the SHIFT2RAIL initiative focusing on the IP4 innovation programme.

10:00
From Regional Information Systems to pan-European Mobility Platforms – The History and a Prospect of Public Transport IT Solutions
Volker Sustrate
HaCon
Germany

During the past 30 years, information media in public transport underwent a transition from printed timetables to journey planner apps. In the 1990s, timetable information, seat reservations and ticket sales were handled with mainframe solutions (e.g. Tandem). Next in the evolution process was journey planner software running on PCs with MS-DOS, Windows, and others. As the internet began to rise in popularity, these systems provided the basis for high-performance server/client applications. The introduction of smartphones and the development of apps for mobile devices accelerated this trend even more. In order to allow for Germany- and Europe-wide applications, both national and international databases were established, such as DELFI-DB, MERITS, etc. Based on today's solutions, SHIFT²RAIL aims to create a European mobility platform including all modes of individual and public transport.

10:10
Rail in a Multimodal Context – Opportunities for Consumers and Suppliers of Travel Everywhere
Tom Jones
Amadeus IT Group
Spain

Amadeus envisages a single multimodal travel market replacing today's silo transport markets.
Collaborating with rail partners in research and delivery projects, Amadeus' global distribution expertise contributes to realizing the rail community's full potential within a multimodal travel market.

10:20
HEROS, a Set of IT Solutions for the Passenger TSI Market: RhB a Successful Business Case
Mick Haynes
Hit Rail BV
United Kingdom

Hit Rail is proud to introduce HEROS: a family of solutions that delivers benefits to the railways, by enabling "interoperability" between railway applications in passenger, freight and infrastructure for IT communications.

10:30
Coffee Break
11:00
Technologies for Sustainable & Attractive European Freight
Bo Olsson
Trafikverket
Sweden
11:00
Decision Support for Freight Logistics
Axel Simroth
Fraunhofer Institut
Germany

The working group Operations Research at the Fraunhofer Institut for Transportation and Infrastructure Systems (IVI) has a long-time experience from projects in the operational planning and optimisation of intermodal freight logistics. A specific expertise has been built with a concept for dynamic transportation planning, which means the permanent optimisation of logistical processes considering real-time information on goods and vehicles. This concept is well-established in the sector of road transportation. Certainly, there are chances to enhance the attrativeness of rail freight logistics by transferring the underlying principles.

11:10
OLTIS Group Participation in S2R IP5 – Technologies for Sustainable & Attractive European Freight Transport
Jiří Čáp
OLTIS Group
Czech Republic

OLTIS Group is a leading innovator and supplier in the field of IT support for rail freight processes. Striving for involvement in the S2R initiative is the logical outcome of efforts of the company to deliver added value to its customers in the form of innovative technologies that improve the quality of their services and reduce the cost of their provision, streamlining the traffic and transport processes. That's why the maximum automation of operational data acquisition and streamlining of the exchange of necessary data among subjects participating in the transportation process were set out as a main objective within the S2R. The content of the presentation is to introduce innovative technology solutions and trends in relation to the OLTIS Group's portfolio.

11:20
The Role of an Infrastructure Manager in Development of Sustainable & Attractive European Freight
Bo Olsson
Trafikverket
Sweden

• Rail freight SWOT
• Infrastructure manager support of societal development
• Key issues of importance for an infrastructure manager within rail freight

11:30
The Need for Applied Research in the Field Rail Freight Wagons
Zdeněk Malkovský
VUKV – Research, development and testing of railway rolling stock
Czech Republic

The need for applied research in the field of freight cars – White Book of the EU prefers railway transport and aims to shift freight from roads to rails. However, great research capacities in the area of rail vehicles primarily focus on locomotives and passenger cars. Freight cars are paid very little attention. This corresponds to the level of current European standards. They often reflect the state of the art from the period of the research reports ORE/ ERRI in the 80s and 90s of the 20th century when the operation of freight trains ran in a different regulatory environment. With establishing the technical specifications for interoperability, many applied criteria have become binding without the possibility of correction based on objective technical analyses in justified cases. The paper will discuss concrete examples from the field of strength and driveability of freight cars where we can observe a lack of the newly established criteria corresponding to the current conditions of operation of freight trains.
The nature of this contribution will be critical as we know from experience that there are many very problematic things in approving the freight cars and that some coordinated research at the European level is missing.

11:40
Cutting-edge Technology in Rail Freight Trains
Gert Fregien
Knorr-Bremse Systeme für Schienenfahrzeuge
Germany

Asking people about reasons why railway freight today struggles to survive results in a lot of different answers. It is complex and difficult to evolve a strategy and a plan how to overcome this situation.
This leads to the conclusion that a whole sector-wide approach is needed. Customers, shippers, wagon- and locomotive-keepers, entities in charge of maintenance (ECMs), railway undertakings, infrastructure undertakings and the railway industry have to closely work together on market-relevant and innovative railway freight technology for the next 10 to 15 years.
Knorr-Bremse is willing to take its part in re-vitalising railway freight. Knorr-Bremse and the whole railway industry have to rise to the challenge to offer attractive solutions for future railway freight.
As market leader for railway brakes Knorr-Bremse is able to offer cutting-edge technology to increase capacity, reliability and attractiveness of future railway freight. The contribution delivers examples of current projects using cutting-edge technology.

12:00
Lunch
13:30
Advanced Traffic Management & Control
Yves Perreal
THALES
France
13:30
Advanced Traffic Management and Control
Yves Perreal
THALES
France

Traffic Management sits at the centre of railway operations improving efficiency as a wide range of stakeholders share timely and accurate information, in a format that they find easy to use. This presentation will address functionalities of the Thales Aramis product, discuss some additional features to improve capacity, and will make the link with the Shift²rail activities on Traffic management.

13:40
Learning from Others – A Chance and Not a Burden
Jürgen Maier
BLS
Switzerland

Content provide ideas in terms of innovation in a narrow and wide sense.
First of all mentioning classical innovation for a smaller typical Railway undertaking. This means - besides technical issues - also operational and strategic elements.
In a second chapter you will hear more about innovation in traffic management system which affects the future and business opportunities for railway undertaking as well.
Here you will not only hear something about ERTMS, the vision goes much far beyond this topic. A new system which has its origin from different areas and requires also a change in our common mindset.

13:50
Advanced Train Location Determination Methods for Signalling Purposes
Michal Pavel
AŽD Praha
Czech Republic

The paper describes achievements in replacing conventional train detection methods, like track circuits and axle counters, by satellite based technologies for train location determination. Possibilities to use new positioning systems for high-speed, mainline and regional lines signalling and environmental limitations and operational constraints affect technological progress and pace of adoption. Mitigations and other measures to overcome these unwanted effects are discussed. ERTMS system is a technology which seeks correct measures and precautions to those problems having in mind also interoperability requirements.

14:00
AdapTrain – Distributed Adaptive Optimiser of Train Operation
Antonín Felber
UniControls
Czech Republic

AdapTrain – Distributed adaptive optimiser of train operation
AdapTrain is a newly developed system for railway transport which is capable of ensuring optimal train control (freight trains as well as passenger trains) with minimum input information, aimed at maximum savings in traction energy consumption while keeping the train schedule.

14:10
ERTMS Costs Reduction a Tough Challenge for TransEuropean Railfreight Transport
Armand Toubol
NewOpera
France

Network Infrastructure capacity is limited, money scarce to develop it and time is long for any improvement. ERTMS is designed to ensure interoperability and increase capacity. But for freight retrofitting existing locomotives is financially unsustainable and pushes freight traffics back to road. Reducing ETCS cost for freight by 50% for long distance freight trains is the challenge addressed by this new idea in line with the Marathon concept recently tested on line successfully.

14:20
Location Uncertainty – A Probabilistic Solution for Automatic Train Control
Monish Sengupta
University College London
United Kingdom

New train control systems rely mainly on Automatic Train Protection (ATP) and Automatic Train Operation (ATO) dynamically to control the speed and hence performance. The ATP and the ATO form the vital element within the CBTC (Communication Based Train Control) and within the ERTMS (European Rail Traffic Management System) system architectures. As we move towards GOA4 (Grade of Automation 4 – unmanned operation) railway we need greater control over the speed, timing and location of trains. Reliable and accurate measurement of train location, speed and acceleration are hence vital to the operation of train control systems.
In the past, all CBTC and ERTMS system have deployed a balise or equivalent to correct the uncertainty element of the train location. Typically a CBTC train is allowed to miss only one balise on the track, after which the Automatic Train Protection (ATP) system applies emergency brake to halt the service. This is because the location uncertainty, which grows within the train control system, cannot tolerate missing more than one balise. Balises contribute a significant amount towards wayside maintenance and studies have shown that balises on the track also forms a constraint for future track layout change and change in speed profile.
The Author has been undertaking studies at the University College London to investigate the causes of the location uncertainty that is currently experienced and consider whether it is possible to identify an effective filter to ascertain, in conjunction with appropriate sensors, more accurate speed, distance and location for a CBTC driven train without the need of any external balises. An appropriate sensor fusion algorithm and intelligent sensor selection methodology can also be deployed to ascertain the railway location and speed measurement at its highest precision. Similar techniques are already in use in aviation, satellite, submarine and other navigation systems.
Developing a model for the speed control and the use of Kalman filter is a key element in this research. This paper will summarise the research undertaken and its significant findings, highlighting the potential for introducing alternative approaches to train positioning that would enable removal of all trackside location correction balises, leading to huge reduction in maintenances and more flexibility in future track design.

14:30
Cost-Efficient and Reliable High Capacity Infrastructure
Michael A Robson
Robsons' International Railway Consultancy
United Kingdom
14:30
Shift2Rail - Innovation Programme 3 – Infrastructure
James Lewis
NetworkRail
United Kingdom
14:40
Logistics in the Processes of Railway Infrastructure Modernization
Krzysztof Niemiec
Track Tec S.A. Group
Poland

In the last years, the volume of road freight in Europe has been rising, whereas rail freight has been stagnating or decreasing. As a result, the incomes of rail infrastructure managers are falling. Will the managers have resources for implementing innovation technologies in investments and maintenance? A so-far underestimated area is modern logistics in modernization processes and in rail infrastructure repairs.

14:50
How Infrastructure Managers can improve capacity and performance along corridors by using research, innovation and technology
Michael A Robson
Robsons' International Railway Consultancy
United Kingdom

The presentation covers a number of initiatives in the fields of research, innovation and technology which Infrastructure Managers are taking to improve performance of the network and especially Freight Corridors. These initiatives complement the work being carried out on new investments to remove bottle necks and to improve capacity and performance but show how research, innovation and technology can also be useful where it is not possible to justify new investment or when limited funds are available.

15:00
The Significance of Cross-border Energy Management for Sustainable and Interoperable Railway Systems in Europe
Harald Jony
ÖBB-Infrastruktur
Austria

The importance of railway energy costs as a significant production factor are increasing enormously every year in a national tenor. But the attention of European railway undertakings is changing to an international view. Regulations for energy metering on train vehicles are finished, energy billing rules are accepted but cross border energy suppliers and energy bills for corridors are dreams of the future. Until now …

15:10
An Example of Good Practice in Collaborative R&D of Railway Lubrication and Sanding Systems
Milan Omasta
Brno University of Technology
Czech Republic

To maintain competitiveness of the European rail industry, innovative solutions with impact on capacity, efficiency and sustainability of rail transport systems are highly required. Among others, interaction between rolling stock and infrastructure is of high importance with respect to these requirements.
This contribution provides an example of good practice in an effective cooperation between rail industry and university research center in order to develop novel systems for optimization of wheel-rail contact conditions. Particularly, adaptive systems for wheel flange lubrication and sanding are introduced. These systems are based on advanced process control techniques by using GPS data. The effective combination of experimental development and research in applied tribology brings products which provide higher efficiency and safety and maintenance cost-reduction. Other follow-up goals and ideas are presented.

15:30
Coffee Break
16:00
Railway Research and Innovation Cross Activities and Related European Projects
Alena Loudová
OLTIS Group
Czech Republic
16:00
How to Increase the Chance of a Project to Get a Grant
Petr Jindra
ČD Cargo
Czech Republic

Lots of proposals reacting to EU or national calls for funding fail simply not only because of lack of ideas and innovation, but also as a result of their poor preparation. There are several important points that must not be ignored when writing a good proposal in order to increase the chance to succeed in stiff competition and without which a proposal is almost not worth the effort made.

16:10
Project MERLIN (FP7) – Intelligent Energy Management for a Smarter Railway in Europe
Miroslav Škota
OLTIS Group
Czech Republic

Introduction to Merlin project, which aims to investigate and demonstrate the viability of an integrated management system. From Oltis Group view, presentation shows incentives how to achieve a more sustainable and optimised energy usage.

16:20
FP7 Capacity4Rail (C4R): Vision for the European Rail of 2030 and 2050
David Krásenský
OLTIS Group
Czech Republic
16:30
EFRTC - Railway Construction Industry commitments to deliver works better, faster and cheaper
Imrich Korpanec
European Federation of Railway Trackworks Contractors
France

EFRTC is Federation of national associations of trackworks contractors founded in 1997. It includes almost 150 companies of which about 70 to 80 % are SMEs, employs more than 35 000 specialized track-works workforce and produce about 8 - 10 billion Euros turnover only for track-works (excluding materials).
It represents the interest of railway construction industry with the major objectives focusing on
− liberalization of European market for track construction, renewal and maintenance to be carried out by effective and competitive private sector contractors
− harmonization of rules and regulations in technology, safety and operation related to contractors as basis for interoperability and further standardisation
− cross-acceptance of track machinery, staff and works as a key barrier for further market opening
− technical innovations and improvements in safety, quality and competency and thus contributing to increase of overall efficiency of rail sector
Infrastructure accounts for some 50 to 70% of total railway costs. In EU15 about € 20 - 30 billion is spent on existing infrastructure annually and about the same level of investment is likely to be needed by the new EU members for upgrading the existing network.
Railway Construction Industry identified success critical area where the significant cost reduction can be achieved. Based on the previous achievements it is illustrated that clearly targeted business oriented approach through the whole supply chain in which all partners collaborate with the aim at increasing performance, efficiency and quality through innovative solutions is driving cost reductions or providing better value for end customers.
Railway Construction Industry supported by EFRTC is convinced that there is a significant potential for delivering works better, faster and cheaper. To prove it they are ready to release scare resources to contribute to success of Shift2Rail JU in believe that in collaborative approach of all stakeholders concerned and their strong commitments to the future of railways is key to success.

16:40
Research and Development at the Dawn of the Railways
Peter Sorger
Slovakia

The lecture is aimed at the first activities in research and development of railways at the time of their emergence. It contains a brief overview of the first railway lines and the first international connections. The middle part is devoted to the foundation of international railway organizations. In conclusion, within the time limit, it deals with the formation of research at various railways, the establishment of joint research and a brief synopsis of the International Railway Congress in St. Petersburg in 1892.

16:50
FEDECRAIL, Preserving Railway Heritage into the Future
Josef Sabor
FEDECRAIL – European Federation of Museum & Tourist Railways
Belgium
17:00
End of Day 2