ERRIC / IRFC 2015
ORGANIZER

SPONSORS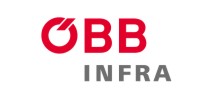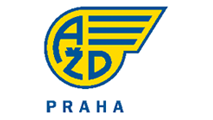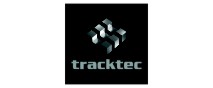 Topics
Day 1
Research and Innovation – Driver of Competitiveness (expected speakers from UNIFE, European Commission, UIC, UNECE + R&D, world...)
Rail Freight Competitiveness (

expected speakers from 

European Commission, UIC, CER, OSJD)
Promoting Shift2Rail (expected speakers from founding members, SRG, ERA)
Liberalization of Rail Freight Business (

expected speakers from 

European Commission, CER, UIC, OTIF and MEP)
Day 2
Conference ERRIC                                                                          
Energy & Mass Efficient Technologies for High Capacity Trains
On-board systems to boost capacity efficiency and sustainability
Interaction between rolling stock and infrastructure
Rolling stock technical framework
Rolling stock interoperability framework

                           

Advance Traffic Management & Control Systems   
ERTMS-related topics
Technical framework
Interoperability framework
Integrated mobility management
Maintenance topics
Electromagnetic compatibility
Data management                                            
Cost Efficient - High Capacity Infrastructure   
Infrastructure components
Tunnels, bridges, etc.
Noise and vibrations
Data management
Interface to integrated mobility management
Maintenance                                                  
IT Solutions for a Seamless Attractive Railway Transport
Multimodal ticketing solutions and shopping
Travel companion
Interoperability framework
Trip tracking
Business analytics
Integrated mobility management                                                   
Technologies for Sustainable & Attractive European Freight   
Intermodal terminals
Access / operation and data management, relation to integrated mobility management
Freight wagons (electrification, automated coupling, automatic brake test, etc.)
Propulsion, traction rolling stock
Single wagon loads, first/last mile solution, logistics
Other
Purpose and role of railway research
Financial, political and legislative aspects
...

                            
Conference

IRFC
New Systems for Euro-Asian Land-bridge
Shipments in practice
Support for transportation
Goods tracking


Exceptional consignments


Prices
Stability


Competitiveness

New Technologies for Interoperability 1435/1520
Development of the railway network
TAF TSI
Logistic centres


Technology for transitions with different gauges


Border crossing stations
Freight Market Development
Shipment of single wagonload
Last-mile infrastructure systems
IT-support
eBusiness
eCommerce
Intermodal Logistics for Freight


Intermodal and combined transport




Intermodal and container terminals


Public logistics centres
New technological systems
IT-support
Innovations in Railway Equipment
Freight wagons
Locomotives
Technical equipment
Modernization


Rolling stock register (RSRD, etc.)


Intelligent vehicle