ERRIC / IRFC 2015
ORGANIZER

SPONSORS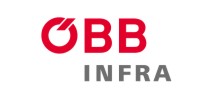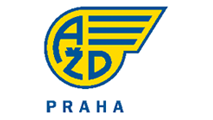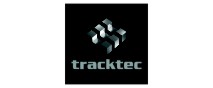 Conference Overview
Research and Innovation – Driver of Competitiveness

 
Event:

1st ERRIC – European Railway Research and Innovation Conference 

5th IRFC – International Rail Freight Conference

Date:


18-20 March 2015

Venue:


Clarion Congress Hotel Prague****
Czech Republic

Languages:


English, Russian, Czech
The International Rail Transport Conference ERRIC/IRFC 2015 will take place in Prague, 18 – 20th March 2015, in the Clarion Hotel, headed by the company OLTIS Group.
It will be an important event of extraordinary importance, organized under the auspices of the Ministry of Transport and major international organizations such as UNIFE, UIC, CER and OSZD. The new Shift2Rail Joint Undertaking will be introduced for the first time since its establishment.
On the first day of the conference, the top-managers, leading representatives of international railway organisations and major companies will speak about topics related to research and innovation, railway competitiveness, liberalisation and the possibilities of cooperation.
The second day of the conference will continue in two parallel sections (ERRIC and IRFC). The section ERRIC (European Railway Research and Innovation Conference) will offer the opportunity to get acquainted with the SHIFT²RAIL initiative and its goals, frame work and individual innovation programs.
The section IRFC (International Rail Freight Conference), which is in its fifth year running, will introduce its experiences and successful projects, which are connected to international railway transport, especially between Europe and Asia.
The third day will be devoted to a technical excursion to the dispatching centre of the Prague underground and a trip on a historical tram through the capital city. The partner on the third day is the company AŽD Praha.
Participation in the conference will bring new information and knowledge, will show the way how to get involved in European rail research for the period 2015-2020, and the participants will also get a unique opportunity to meet with key experts of the Euro-Asian railway world.
---
Day 1 – 18 March 2015

 
 
 
 

ERRIC/IRFC Gala Evening

Traditional dinner in the Clarion Congress Hotel
Festive menu and a musical performance

 
 
Day 2 – 19 March 2015

 
 

Czech Dinner

Traditional evening in Novoměstský pivovar      


(Novomestsky brewery) 

in Prague


 
 
Day 3 – 20 March 2015

 
 

Technical excursion to the dispatching centre    
of the Prague underground

A trip by a historical tram 

Expected end of the third day is at 15:00

 
 
---